Joined

Mar 20, 2018
Messages

4,138
Reaction score

3,065
Points

299
Location
Resorts Owned

MVC, Westin, DVC, Four Seasons
We had been debating that no one charges for DVC rentals by the stay, only by the point. I mentioned that for distressed and/or last minute points being booked late close to the stay date, that they are often sold as a price per stay. Here is one example from one of the most reputable DVC rental companies. I won't say who since my thread is not intended to be an ad, since that is not allowed on TUG. The point is that just because a rental is advertised as a stay and not price per point, this does not make it a scam or illegitimate or an RCI exchange.
----------------
Having a hard time finding availability at a Disney Vacation Club Resort for July to September dates?
Here is a list of the stays that are currently available from July to September with some listed as low as
$12.00 per point!
These dates, room size and view types are set and cannot be adjusted. Reservations are honored on a first come first serve basis.
Resort: Grand Californian
Room: 2 Bedroom
Check-In Date: Friday, July 26, 2019
Check-Out Date: Saturday, July 27, 2019
Room Occupancy: 9
Number of Nights: 1
Total Cost (Points): 88
Price Per Point: $13.00
Total Cost (Dollars): $1144.00
Resort: Saratoga Springs Resort
Room: Studio Preferred
Check-In Date: Saturday, July 27, 2019
Check-Out Date: Thursday, August 1, 2019
Room Occupancy: 4
Number of Nights: 5
Total Cost (Points): 89
Price Per Point: $12.00
Total Cost (Dollars): $1068.00
Resort: Boardwalk Villas
Room: Studio Preferred View
Check-In Date: Sunday, July 28, 2019
Check-Out Date: Wednesday, July 31, 2019
Room Occupancy: 5
Number of Nights: 3
Total Cost (Points): 54
Price Per Point: $14.00
Total Cost (Dollars): $756.00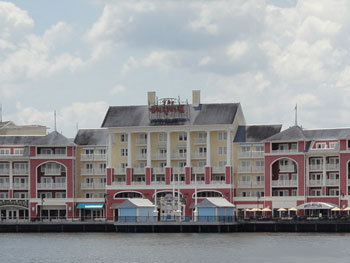 Resort: Beach Club Villas
Room: 1 Bedroom
Check-In Date: Sunday, August 25, 2019
Check-Out Date: Friday, August 30, 2019
Room Occupancy: 4
Number of Nights: 5
Total Cost (Points): 175
Price Per Point: $17.00
Total Cost (Dollars): $2975.00
Resort: Saratoga Springs Resort
Room: Studo Preferred
Check-In Date: Wednesday, August 28, 2019
Check-Out Date: Saturday, August 31, 2019
Room Occupancy: 4
Number of Nights: 3
Total Cost (Points): 49
Price Per Point: $17.00
Total Cost (Dollars): $833.00
Resort: Boardwalk Villas
Room: One Bedroom Preferred View
Check-In Date: Thursday, August 29, 2019
Check-Out Date: Tuesday, September 3, 2019
Room Occupancy: 4
Number of Nights: 5
Total Cost (Points): 171
Price Per Point: $17.00
Total Cost (Dollars): $2907.00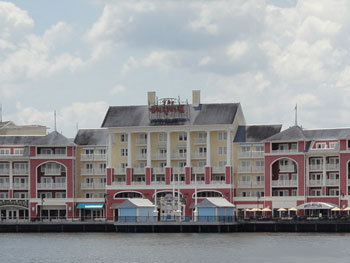 Resort: Old Key West
Room: 1 Bedroom
Check-In Date: Friday, August 30, 2019
Check-Out Date: Monday, September 2, 2019
Room Occupancy: 5
Number of Nights: 3
Total Cost (Points): 85
Price Per Point: $17.00
Total Cost (Dollars): $1445.00